The Chamber Welcomes Simon!
---
The Chamber's new Membership Director,
Simon Brierley, was unveiled at the Curry Club.
Simon was tasked with hosting the regular event, which on this occasion was held at Blackburn Rovers Football Club.
Prior to joining the East Lancashire Chamber of Commerce, Simon worked in media and manufacturing.
His most recent role saw him leading the team at local radio station 2BR, after a career in manufacturing steel, soup and wallcoverings.
Simon said he was excited to begin his new role at the Chamber.
He said: "My former role was all about helping local businesses to grow and thrive – so there's a great synergy with my new position at the Chamber."
"As a former Diamond Ambassador, I've experienced first-hand the tangible business benefits that Chamber membership brings."
"It's a pleasure to be working alongside the team I've been working with for years, and to be able to continue to work to with East Lancashire businesses."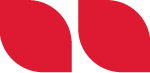 "As a former Diamond Ambassador, I've experienced first-hand the tangible business benefits that Chamber membership brings"
---