Chamber Is UK's
First Customs Broker
---
East Lancashire Chamber has become the first Chamber Customs Broker in the UK to facilitate and clear goods for import and have been congratulated by the British Chambers of Commerce on their ability to provide this vital service for importers.
JJO PLC is one company to utilise the Chamber as its trusted customs broker – helping the firm to facilitate an efficient customs clearance of a recent import consignment.
Finance manager, Michael Wood, said:
"The Chamber's attention-to-detail and communication were brilliant."
"They went out of their way to make sure that our latest consignment was cleared smoothly and quickly."
The kitchen, bedroom and bathroom manufacturer operates across six sites in Rossendale and has its headquarters in Bacup.
The team have been operating export declarations for the last five years and are now fully operational for import declarations. This is crucial for the 200,000 businesses, that only trade with the EU and have never completed declarations, being able to use a trusted Customs Broker to facilitate the movement of goods when we leave the EU.
The number of declarations are predicted to increase from 55 million to 255 million, post Brexit clearly adding enormous strain on the current import and export systems. With the Chamber Customs Brokerage service this will help towards any potential strain.
An easement available from HMRC is Transitional Simplified Procedures (TSP) and the Chamber urge all businesses importing from the EU to sign up.
For more information about our services as a customs broker or TSP contact cds@chamberelancs.co.uk or call one of the International Business team on
01254 356448
Changes in Incoterms

®

Rules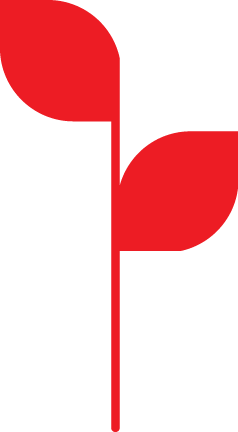 ---
The International Chamber of Commerce has recently introduced Incoterms® 2020
Incoterms® have been in use for over 80 years to facilitate
international trade by providing businesses with international
recognised trading terms designed to provide certainty and clarity on all aspects of cross-border sales.
Incoterms® 2020 rules define the responsibilities
of buyers and sellers operating in the international trade system.
They are the authoritative terms for determining the risk and responsibilities each party has for a shipment.
---
Incoterms® 2020 rules will replace the 2010 version, as part of the ICC's on-going
programme to ensure that Incoterms® are kept up-to-date and reflect current
trade practices and developments in commerce.
The 2020 edition, will be particularly focused on ensuring more businesses can
easily access the rules, assisting companies to operate safely.
If companies use the wrong ICC Incoterm® when trading goods worldwide, it exposes them to greater risk and cost in the form of delivery and payment problems, unanticipated disputes and where responsibility lies in the event of loss, damage or any other mishap.
This is why it is so important to understand ICC Incoterms® rules and use them
correctly, to ensure companies can trade with one another safe in the knowledge
they are following international best practice.
To ensure businesses do not make costly mistakes, the Chamber has planned a series
of refresher courses for companies keen to learn about the changes and gain
early access to how Incoterms® 2020 rules should be adopted.
Fibre Optic
FX Are Theme Park Stars
FIBRE Optic FX secured a £186,000 order to the Middle East after the Chamber authenticated the essential certificates of origin required for the deal.
The company had agreed to supply the fibre optics and light engines for a star ceiling at a new indoor theme park in Qatar. But before the deal could be finalised, bosses at Fibre Optic FX had to prove where all the components had been produced.
Director Tony Wilcock said: "It was an extremely complicated process and the first time we've attempted it."
"There is a tremendous amount of paperwork to complete and everything had to be done a certain way and in a certain order, otherwise we risked not being paid."
"The Chamber was very, very helpful and answered a lot of questions about how the forms needed to be filled in."
"If we ever needed to go through the process again, we'd go to them for advice."
A Certificate of Origin is an essential international trade document that guarantees all goods exported are obtained, produced, manufactured or processed in a particular country.
Almost every country in the world considers the origin of imported goods when determining what duty will be imposed on them or, in some cases, whether the goods may be legally imported at all.
Fibre Optics FX had to have the certificates stamped and verified by the Chamber before the 1,800 panels – measuring 3.1m by 1.9m – could be shipped out.
The Great Harwood-based company manufacture, design, supply and install all aspects of LED lights and fibre optic lighting.
Tony said the whole process of obtaining the certificates took around four weeks.
Tony added: "It was good dealing with the Chamber and using its logo on our paperwork."
"It gave the company confidence that they were dealing with a reputable firm."
"The Middle East has got a lot of confidence in our Chamber which is good to know."
"You pay to join the Chamber but it is certainly value for money when it comes to the advice they give."