Curry Club
with Guest speaker Wayne Hemmingway MBE,




Blackburn with Darwen Council and Managing Director of KeyFleet Vehicle Leasing and Management.
Festival of Making, The High Streets Rep' and Vehicles for Business Use
---
Fashion designer Wayne Hemmingway MBE was among the guest speakers at the Curry Club.
The Red or Dead co-founder spoke about the National Festival of Making – a two-day event celebrating the uniqueness of how UK goods are produced, from the kitchen table to the factory floor.
Chartered accountants PM+M explained how the company has evolved during its 100-year history and revealed the secret to its success – putting people first.
Guests also heard from Blackburn with Darwen (BwD) Council's Town Centre and Markets Manager, Claire Turner. Claire spoke passionately about the challenges the high street faced and how it intended to respond.
Claire also presented BwD's long-term investment plan and strategies aimed at protecting its heritage assets while at the same time maximising their potential.
The Curry Club – held alternately at Blackburn Rovers and Burnley Football Clubs – is proving ever more popular with around 100 people taking advantage of the structured business networking opportunities within a relaxed sociable atmosphere.
Managing director of KeyFleet Vehicle Leasing and Management, Marc McLoughlin, whose firm sponsors the event, told how companies had obligations to fulfil when using vehicles for business use, which provoked great debate among the guests.
He said: "We really enjoy being involved in the Curry Club."
"KeyFleet makes a real effort not to be passive and we are very involved and proactive."
"A lot of people gain a lot of value from the open networking."
"It's the premier networking event in town."
He added: "My hope for the Curry Club is that it becomes less of an individual event for people to attend and develops into a community, where people regularly meet up and get to know each other better, which will hopefully result in doing more business."
"The Chamber and KeyFleet are working hard on getting more value from the Curry Club, and it's clear from the feedback that people learn a lot from the interesting and inspirational speakers.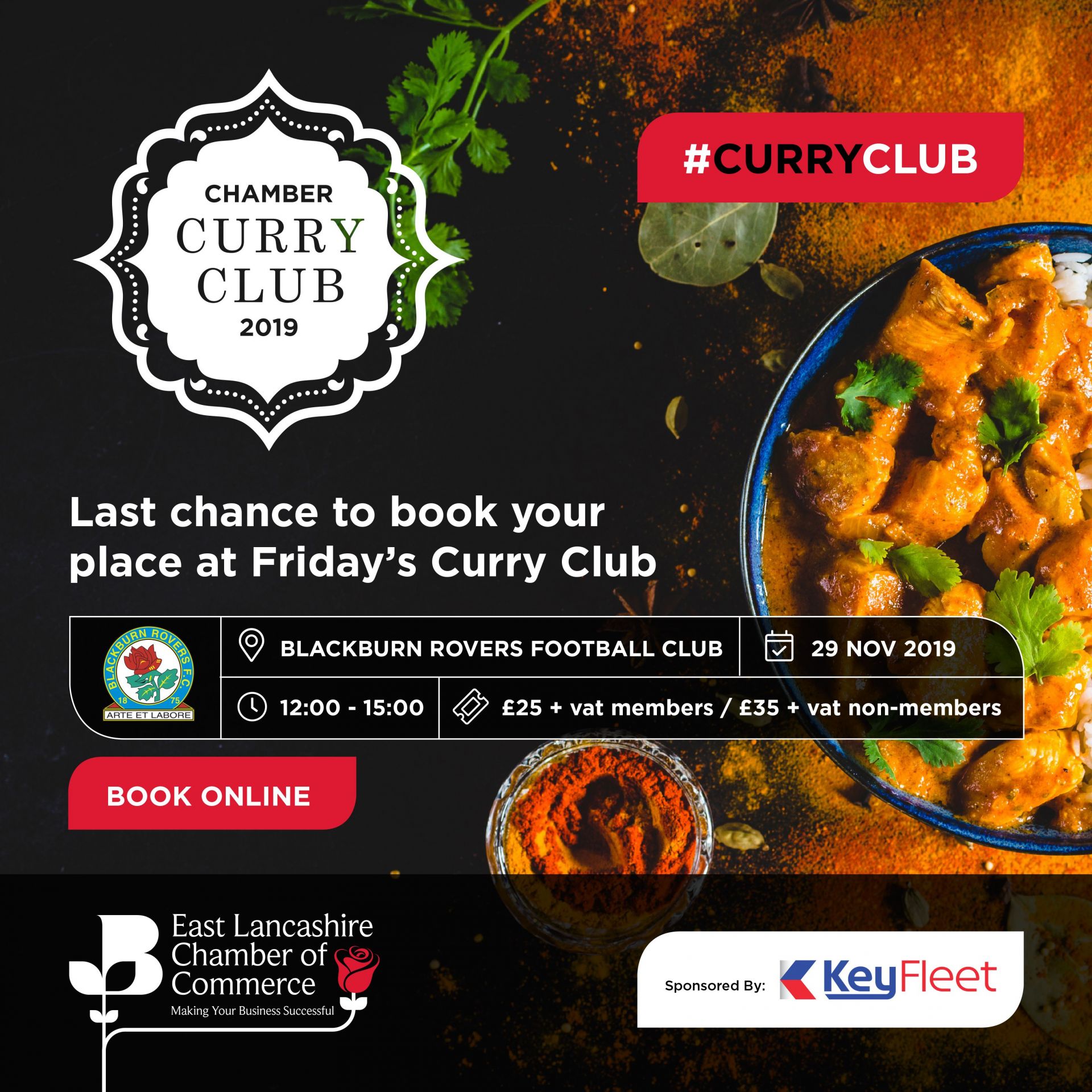 The next Curry Club will be held at: