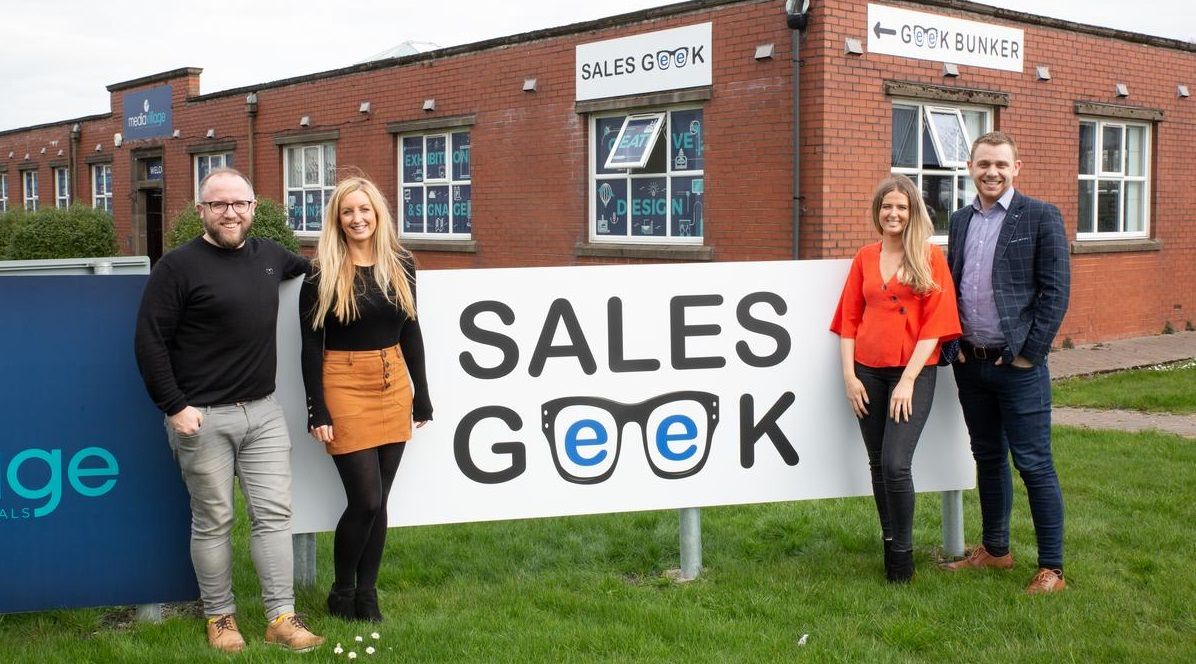 Devouring a frog for breakfast will ultimately help you hit your revenue targets was the surprising message for guests at Sales Club.
Sales Geek's Jonathan Finch told around 50 businessmen and women to tackle the hardest and most challenging task of the working day first – because every other job afterwards will appear easy in comparison.
Jonathan, who specialises in sales training, was referring to self-help author Brian Tracy's book "Eat That Frog".
In the book Brian said: "Eat a live frog first thing in the morning and nothing worse will happen to you the rest of the day."
Jonathan also urged guests to compile a to-do list and then prioritise, concentrating on the most the important jobs of the day to achieve those sales targets.
Guest speaker at the latest the Sales Club meeting – held at the Mercure Dunkenhalgh Hotel – was Mike Holman, director at Asentiv Manchester which focusses on relational marketing.
Mike emphasised the importance of establishing proactive, reciprocal relationships and making more intelligent use of existing contacts.
He said: "The secret to finding your dream client was to focus on building a strong relationship with a few key contacts and to develop a clear understanding of their business".
This year's Sales Club is sponsored by Cloud Sauce Production Print Design.
The next meeting, in partnership with Sales Geek, will be held at Holmes Mill, Clitheroe on Thursday, November 21.
The cost is £5 plus VAT for Chamber members and £10 plus VAT for non-members.
Book online at or contact Debbi Dawson on
The Chamber is a Perfect Fit for Intersolia.
Intersolia has generated a number of exciting business leads since joining the Chamber.
Anita Staley, the UK business development manager at Intersolia, believes the Chamber's commitment and work ethos will help the company increase both its brand awareness and customer base.
Intersolia, which provides companies with customised solutions for handling chemicals in a safe and legal environment, joined the Chamber in January and now sponsors the health and safety forums.
Anita said: "The Chamber perfectly fits the sector we work in and has been so supportive.
"We've had quite a few leads generated from being a member and it was a good decision to join."
Although Intersolia is based in Manchester, it decided to become a member following a glowing recommendation from another company.
Anita said: "The East Lancashire Chamber of Commerce is fairly unique in how it is run because it is so proactive.
"It holds so many worthwhile networking events, especially in health and safety, which are always so well attended and have been beneficial to us."
"It enabled us to get in front of several large organisations, which is usually so difficult to achieve.
"None of this would have been possible without the Chamber's input."
The company has attended several networking events, including the Heathrow Business Summits – arranged by the Chamber – to pitch to the airport expansion team's first-tier suppliers and hopefully secure new contracts.
Anita said Intersolia had not been aware of the event and its involvement with the Chamber has been invaluable.
Intersolia has also enjoyed productive meetings with other members to discuss how their respective businesses can work together.
Anita said she has been really impressed by the level of commitment and expertise shown by the Chamber.
Anita added: "A lot more companies are aware of us now and what we provide, so it has been a great way of promoting Intersolia.
"We have a great relationship with the Chamber team and keep in touch regularly to discuss ways in which they can promote Intersolia.
"In the long-term, being a member will most certainly increase our turnover, and we have already spoken to fellow members about the services we can offer to them and how we can support their businesses as well.
"The Chamber is always thinking of ways to support your business and make your business succeed!"
For more information on becoming a member visit ,
contact Darren Grantham
on 01254 356433
or email d.grantham@chamberelancs.co.uk
Anita can be contacted on 07557 952836 or email anita.staley@intersolia.com.
---