Law firm Napthens has announced record profits as the business continues to experience strong growth.
The latest financial reports revealed fee income rose by four per cent to more than £14 million, with profits up by a quarter on last year.
Napthens' Corporate and Employment and Litigation departments, Highlights include double-digit growth
The employment team saw its HR3 annual retainer service perform well – boasting more than 300 clients.
The corporate department, highly-commended in the 2018 North West Insider Dealmaker Awards, advised on around £150 million worth of deals last year, with the real estate team handling around £130 million of transactions.
Napthens' wealth management division has seen a major increase in assets under its control to £100 millions, complementing the firm's range of personal legal services.
CEO Shru Morris said: "We're delighted to build on our strong growth over the last few years, and our results demonstrate that Napthens is one of the North West's leading full service law firms.
"We have focused on organic growth, recruitment of key individuals and acting for the best clients in the region. This continues to generate impressive results across all key service areas.
"This past year saw our largest ever trainee intake, further growth in our specialist commercial contracts team and new partners including the recent promotion of Blackburn-based Claire Haworth, and the arrival of business recovery specialist, Grahame Love.
Investment in the growth of the business, which has offices across East Lancashire, has continued, with the recruitment of new IT director, Gary Alman, from London firm Ashursts, and the acquisition of ATG Health & Safety Consultants Ltd.
Shru continued: "Our strategy for growth over the year ahead is to invest in the right calibre of people across our six offices and across our personal and commercial legal services and invest in technology to continually strengthen our offering.
"Our strategy has always been to attract the best people to provide excellent advice and a trusted client service. We are committed to investing in our people's careers and to adopting a flexible and agile approach to recruitment.
"We will continue to grow the specialisms we offer to reflect the growing complexity of clients' requirements, and develop innovative solutions through the use of the latest technology to support our people and continually improve service.
"We feel there is no type or size of business in the North West to which we cannot offer high quality legal advice from experts in the field."
Supernanny Visits The Coach
And Horses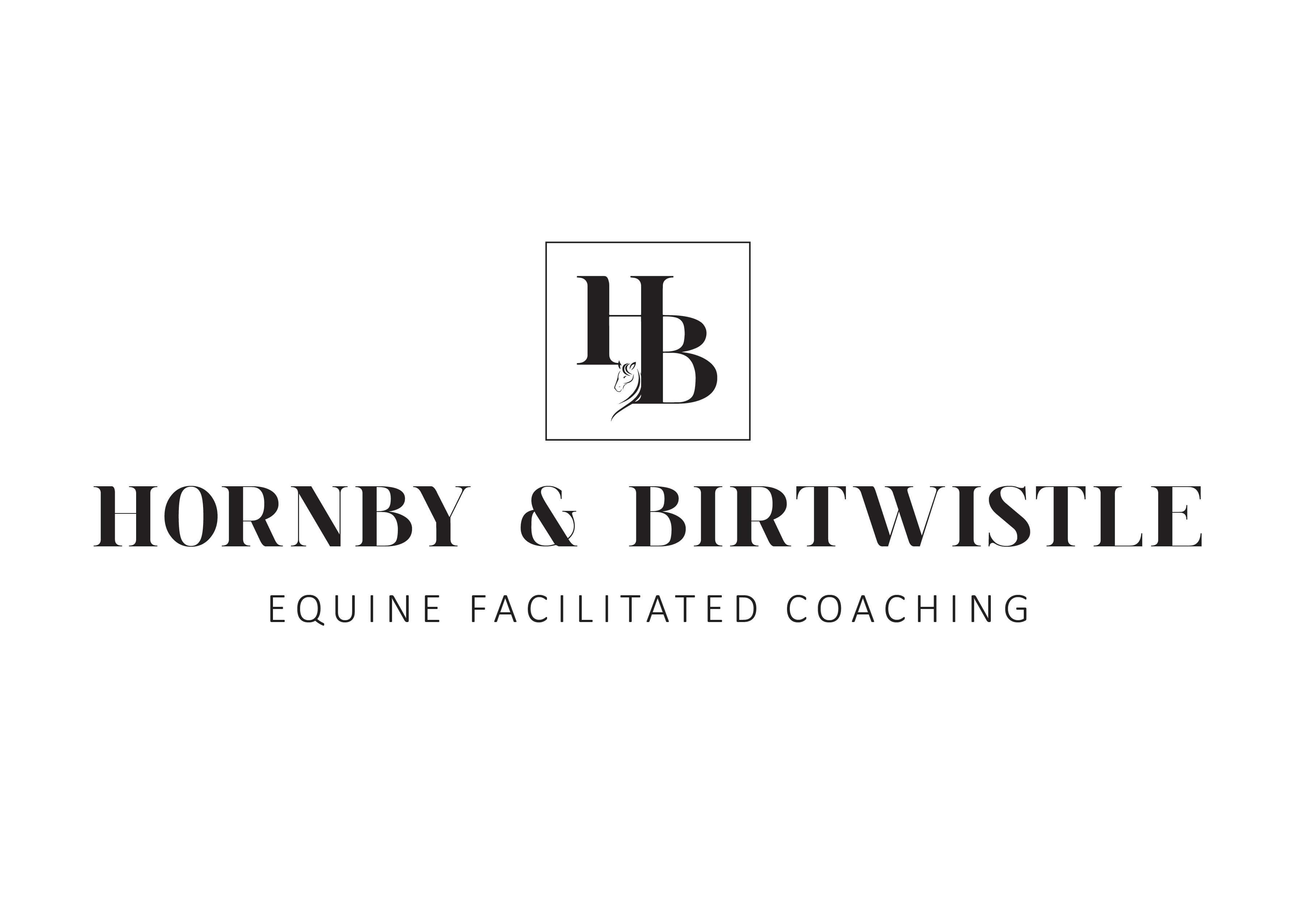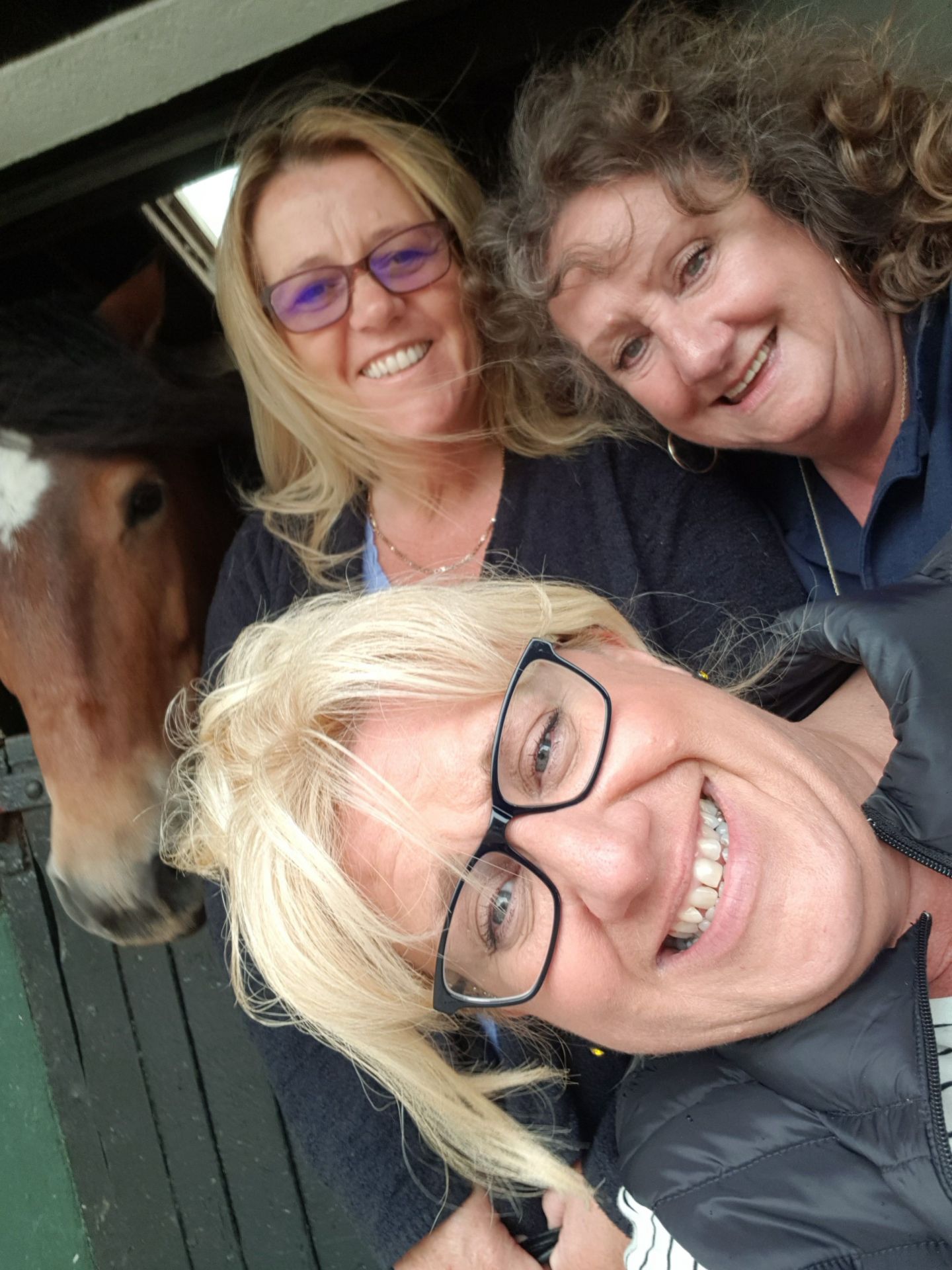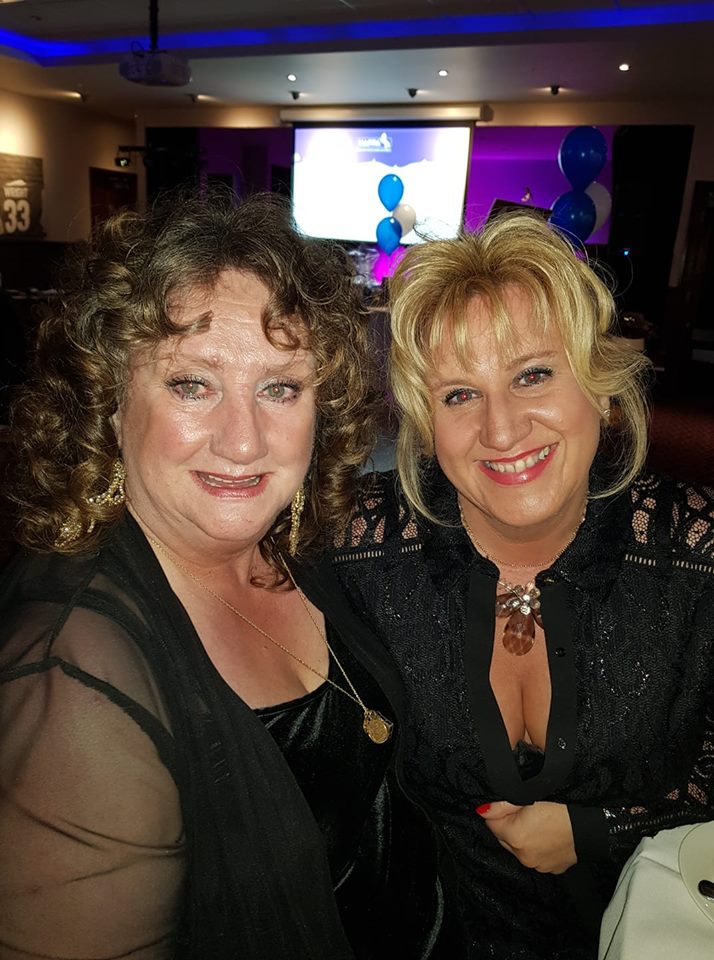 Supernanny Stella Reid flew 6,000 miles from Hollywood to Burnley for a coaching session with Hornby & Birtwistle.
Stella, known to millions of TV viewers as 'Nanny Stella' from her ITV2 show,
Nanny 911, was keen to experience how working with horses was an integral part of the sessions.
Mother and daughter team Catherine Howley, 67, and Catherine Birtwistle, 50, often coach children, and Stella was interested to discover if she could incorporate the practice in to her working life.
Mum Catherine said: "Stella wanted a session with the horses because she was really interested in the work that we do."
"She wanted to find out what equine facilitated coaching was."
"Our parenting work is linked to her childcare, so we arranged for her to come over and have a session."
"It was a very interesting session because she was already in tune with the way we look at things and how we build up a rapport and hear what our clients don't actually say."
She added: "Stella really enjoyed being in the arena with her horse – she had a phenomenal session."
"We were able to plan where she was going next with her life."
The Diamond Ambassadors launched Hornby & Birtwistle last year to bring their unique experience of coaching and mentoring to Lancashire.
The pair have decades of experience between them, working both in the UK and Europe, and are both master coaches and master neuro linguistic programming (NLP) practitioners.
They coach people from all walks of life, including children, company CEO, teachers, ex-military personnel and vulnerable adults.
Catherine said: "The coaching we find works the best is using horses."
"The horse picks up on a person's vibrations and gives clean, instant feedback."
"All the work we do is about energy and coaching the person to access their best self."
"If you are not working from your true values and beliefs, then it's not going to be an easy journey."
Both women, who have had horses since the age of five, began using the animals in their coaching sessions by accident.
Catherine explained: "I always used to go to the stables before work but on one winter's morning, all the water pipes were frozen and because I couldn't leave the horses, I asked my clients if they'd come down to the stables."
"They were really intrigued by the horses and began asking questions about them and recognised they shared similar traits."
"The horse is a mirror – a reflection of person."
"After two hours, I had the pipes freed and clients had their best session."
"So I rang my daughter and we took it from there."
And, by chance, there was an Equine Assisted Growth and Learning Association seminar being held in Scotland that weekend and they enrolled on the course before later qualifying as coaches.
Fifty Years
o

f Training Excellence.
NORTH Lancs Training Group (NLTG) is celebrating 50 years of providing apprentices with the skills to succeed.
NLTG is one of the largest independent training providers in the country, and the business has diversified during its lifetime to meet the ever-changing demands.
Its impressive head office in Accrington is home to 160 employees, who are specialists in delivering apprenticeships to small and large businesses.
The group has continued to grow throughout its proud history and has altered dramatically since it was formed by The Furniture and Timber Industry Training Board.
Jim Harkness, who later became Managing Director and received an MBE for services to training, was appointed as the training officer shortly after it was established in 1969.
Jim stood down from his role earlier this year, with Gareth Lindsay replacing him.
NLTG now has multiple hubs of learning which are all busy and thriving. The Centre of Vocational Excellence for Furniture Manufacturing, Old Bakery Centre and Oldham Centre offer state-of-the-art, practical and hands-on facilities for learners, with programmes including provision for the unemployed, traineeships, study programmes and apprenticeships.
Managing Director, Gareth Lindsay, said: "You know it's a busy day when the office has lots of empty chairs.
"The majority of our team are tutors who are out working directly with individuals on our apprenticeships or other programmes, developing working relationships and keeping close connections with businesses."
NLTG works with companies from a variety of sectors and include Adidas, Princes Foods, Dr Oetker, Sofology and Silentnight among its clients.
Gareth said: "Jim was the core of this business for a long time, it was his dedication, drive and vision which laid the foundations of the business and that's what we are carrying on today.
"The business grew with him at the helm.
"We are very much still connected to our roots and it's an important part of what drives us forward."
A shift in government funding and the apprenticeship reforms has pushed NLTG to re-structure as a business.

Operations director Collette Humphreys, who has 33 years' service at the company, is looking forward to the future growth the restructure has enabled.
"No one will say it's been easy; we have completely re-looked at the way we operate, developed a commercial strategy and undergone a massive transformation in the last 12 months," she said.
"I am very pleased to say we are now on the other side of this and have kept what we are about at the core of it.
"I can confidently say every single member of staff has stepped up to the plate, they have helped each other and really embraced the family-culture we strive for."
Gareth said the firm had listened to companies' needs and provided people with the skills needed to succeed and excel in the workplace.
NLTG has received more than 150 awards – including a record 70 City & Guilds Gold Medals for Excellence – and is proud of its achievements.
It also leads by example with more than 25 per cent of its own workforce made up of former or current apprentices.
Gareth added: "One hundred per cent of our apprentices stay in work, with the vast majority staying at the business they completed their apprenticeship at.
"Recently we opened HIRE, our new recruitment agency which helps people at all stages of their work-life journey. "We take a modern approach working collaboratively with employers.
"Through this and the dedication and versatility of our excellent team, we are able to add value to so many businesses."
To celebrate its anniversary, NLTG is completing 50 acts of kindness, which has so far included supporting local food banks, donating Easter eggs to ELHT&Me, crafting 70 deckchairs for community events and baking cupcakes for Year 6 leavers at Belthorn Primary School.
---