Taking It To The Xtreme For Charity
---
A team of daredevils from CARES conquered Via Ferrata Xtreme at Honister Slate Mine to raise funds for a new £525,000 hospital endoscopy suite.
Eight fearless men and women scaled heights of more than 2,000 feet – scrambling up mountain edges, tackling vertical climbs, crossing cargo nets and wire bridges to reach the summit of Fleetwith Pike.
The three-and-a-half hour ascent revealed the spectacular views of Buttermere, Crummock and Loweswater.
CARES Fundraising and Marketing Manager, Sharon Froggatt, said: "It was really scary climbing up ladders and across ropes.
"We went for the extreme level because some of the team had already completed the other one and wanted something more challenging."
"Some people who joined us had never scaled those heights before, and one chap told his wife that they were going to Go Ape. "
"She nearly died when saw it was Via Ferrata Xtreme!"
Sharon added: "It was a tough course and took us around three-and-half-hours to complete."
The Burnley-based charity has vowed to raise the money needed to pay for a new endoscopy suite at Burnley General Teaching Hospital within 18 months.
CARES is partnering East Lancashire Hospital Trust's

Official charity – ELHT&ME – and has already pledged £25,000 to the fund.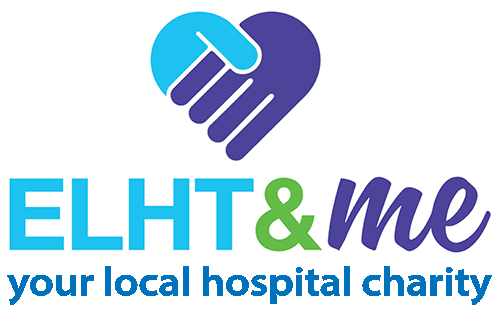 Sharon added: "There is so much demand for it."
"This suite will enable another 10,000 scans a year and will help to reduce waiting times right across East Lancashire."
"So while it is high on the trust's priority list, they don't have enough money for another endoscopy suite which is so desperately needed."
"It's all about catching cancer quickly and saving lives."
CARES also runs Workplace Cancer Champions workshops to raise awareness about the disease and highlight what signs to look for to catch cancer at an early stage.
Sharon added: "We want there to be a cancer buddy in every company. Someone staff can turn to if they have any worries or fears."
"If people know how to help, they can point that person in the right direction and hopefully save lives."
Any businesses wishing to help with fundraising can contact
Sharon on 01282 914014 or email sharonf@carescharity.org.
To donate to the Endoscopy appeal
text ELHT22 and £5 or £10 to 70070.
Envelope Firm's
New Contract
Opens Up New Posts.
An envelope manufacturer has won a lucrative contract worth £5million-a-year.
The deal will see Heritage Envelopes' turnover and production increase by 25 per cent. And up to 20 new jobs will be created to cope with the new business.
Chief executive Mark Sears also revealed the company will invest millions on new equipment and a 40,000 sq ft warehouse at its headquarters in Blackburn.
Mark, 60, said: "This is really good news for the company.
"It will see our turnover rise from £20m a year to £25m and give us a bigger share of the still buoyant envelope market.
"We are looking at recruiting 15 to 20 experienced staff."
He added: "The contract with a major UK company and user of envelopes is initially for two years but we expect to see it extended or we would not be planning new investment.
"We recently spent £300,000 on a new envelope manufacturing machine which was very timely.
---
"The company is looking at building a new high-bay warehouse with space for 6,000 pallets and investing several million pounds in new equipment."
---
Heritage Envelopes was founded in 1984 and started with just six employees. It now has 135 staff, with potentially up to 20 more joining to cope with the new order that began in July.
Mark began his career in the industry as an apprentice at Chapman Envelopes before taking a job shop floor at Heritage and progressing to chief executive.
Heritage Envelopes now produces 2.2billion envelopes a year out of a UK market of £13.5bn – down from 25bn 15 years ago.
The company moved from Darwen to its current 100,000 square foot site in Davyfield Road in 2000.
Our Chief Executive, Miranda Barker, said:
"This is stunning. It's really brilliant news."

"This shows that East Lancashire continues to lead the country in manufacturing."
---
"These are the sort of high-quality secure jobs the area needs."
---
Mark added: "We do bespoke, specially printed envelopes for companies and stock envelopes as well.
"This contract, our biggest ever, is for stock envelopes."
"Despite email there is still a big market from companies for envelopes. They are more personal and letters get read rather than deleted."
BCW retain IATF16949 certification following a full audit from BSI
---
BCW Manufacturing Group were thrilled with the result following a recent audit with British Standards Institution. The purpose of this audit is to determine the level of compliance of the QMS with the standard and customer-specific quality management system requirements for effective implementation.
Team BCW have held this achievement since 2014 and ensures their production for the automotive industry is world class. The team play a huge part in achieving this certification and through constant training and analysis they look to continually improve and streamline.
Mark McQuillan the Automotive Production Manager said "Another great effort from all the BCW team for passing the annual IATF 16949:2016 audit, we have worked relentlessly on embedding the standards required by our customers and ourselves which will be sustained going forward during the further growth of the BCW Manufacturing Group. Well done to all the team."
As tier one suppliers and partners with major OEM's across multiple sectors having high standards of quality is paramount. BCW's dedicated Automotive division within the manufacturing group has recently expanded from their existing site at Innovation Drive into their brand new 26,000 sq.ft. automated facility also on Innovation Drive. Within their automotive division alone they now produce circa 16,000 parts per week. 45% is extrusion components which are also fully assembled with the remaining 55% being of the casting variety.
---