East Lancashire Business Expo.
---
Plans are underway to hold East Lancashire's first Business Expo.
To be built in partnership with the local East Lancashire business organisations, including the Hive in Blackburn, the event will be a great platform for companies across the county to showcase their fantastic services and products. Chamber chief executive Miranda Barker was pivotal in making Wigan Business Expo a success and wants to bring that to Lancashire.
Companies can participate in seminars and meet the buyers sessions ensuring they are pitching to their target audience. East Lancashire Business Expo will be held every two years at venues across the county. The first event will take place at Blackburn Rovers FC on October 3.
The Chamber would like anyone keen to participate, sponsor, promote or be on the steering group to contact Miranda on m.barker@chamberelancs.co.uk
Be Part of the Heathrow
Supply Chain Gang

East Lancashire companies are being offered a fantastic opportunity to be part of Heathrow Airport's expansion plans.
Heathrow Business Summits is holding an event at Blackburn Rovers FC for SMEs to capitalise on the new business opportunities available.
The Heathrow team will be joined by up to nine of its first-tier suppliers, such as Balfour Beatty, for companies to pitch to.
East Lancashire Chamber of Commerce has been instrumental in bringing the event to the county.
Businesses will be matched up with first-tier suppliers that could potentially purchase their products and services, and are guaranteed a minimum of three 1-2-1 meetings with those companies.
Chief executive Miranda Barker said she is excited to be part of it.
She said: "In Lancashire, we have terrific companies in the manufacturing and construction supply chains – ones that British Aerospace really value being on the doorstep.
"We want to make sure that, whenever we can, we bring world-class opportunities to our companies across East Lancs.
"This event is for any company that could possibly feed in to the third runway and includes those able to link in to the on-site retail partners, and manufacturers of B2C goods sold in the shops."
Miranda added: "It literally can be anything to do with the building of the runway or the associated buildings around it.
---
"This is a brilliant opportunity to sit down with first-tier suppliers to sell then your equipment."
---
For instance a 1st tier supplier like Balfour Beatty could hold the contract to build the escalators and be searching for the exact individual components your company could provide - for example escalator footplates. The conversation is literally that specific."
---
"It is great example of a proper supply chain event."
---
The summits events have helped connect hundreds of SMEs in the UK with Heathrow's supply chain, which has so far delivered around £93m worth of deals.
Hundreds of local businesses operate directly at Heathrow, with thousands more forming a key part of the supply chain.
These businesses from across the UK have been pivotal in delivering major projects both on time and on budget.
The airport spends nearly £1.4bn annually with more than 1,400 suppliers both locally and across the UK – and there will be more work available with the proposed expansion.
The expansion is a chance for businesses of all sizes, from every corner of the country, to access new supply chain and trading opportunities.
East Lancashire companies interested are urged to register their interest at Heathrow Business Summit as soon as possible.
After completing a questionnaire on their business capability, capacity, products and services provided, organisers will match up the SMEs to the relevant first-tier suppliers and book in the appointments.
The event takes place at Blackburn Rovers Football Club on at May 23.
---
"In Lancashire, we have terrific companies in the manufacturing and construction supply chains – ones that British Aerospace really value being on the doorstep.
---
Lancashire Industrial Strategy.
---
East Lancashire businesses will soon have the opportunity to express their views on what action needs to be taken to help companies thrive.
Every geographical area in the country has been asked to produce a Local Industrial Strategy for the Government – highlighting areas where investment is required to unlock future economic success.
But for this to be beneficial, feedback from businesses is essential. Outside factors that are impeding successful businesses, including restrictions in skills, transport infrastructure or poor broadband may be of importance.
The event – on the 3rd June – will collect the business community's views, which will then form the central part of the strategy.
https://www.eventbrite.co.uk/e/local-industrial-strategy-business-consultation-event-tickets-61297043106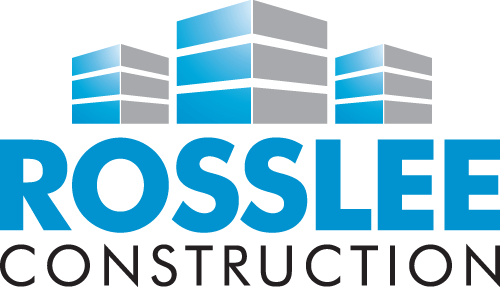 The directors of Rosslee Construction in Accrington are delighted to announce a number of internal promotions, which have resulted in additional members now sitting on their Board of Directors.
The changes took place in March 2019 and everyone here at the East Lancashire Chamber of Commerce would like to join the company in congratulating the new directors.
Michael Clarkson has made the move from his role as Quantity Surveyor to become a director of the business, whilst Paul Hodgson makes the progression from Commercial Manager to Commercial Director. Finally, Bob Disley has been promoted from the position of Construction Manager and is now the new Construction Director.
Rosslee Construction was established in 1977 and is an independent building company, which has created an excellent reputation for providing an efficient, friendly and quality service.
The company provides construction services to facilitate new build, refurbishments, alterations, restoration, heritage and maintenance works to a diverse range of organisations and authorities, across both the public and private sectors.